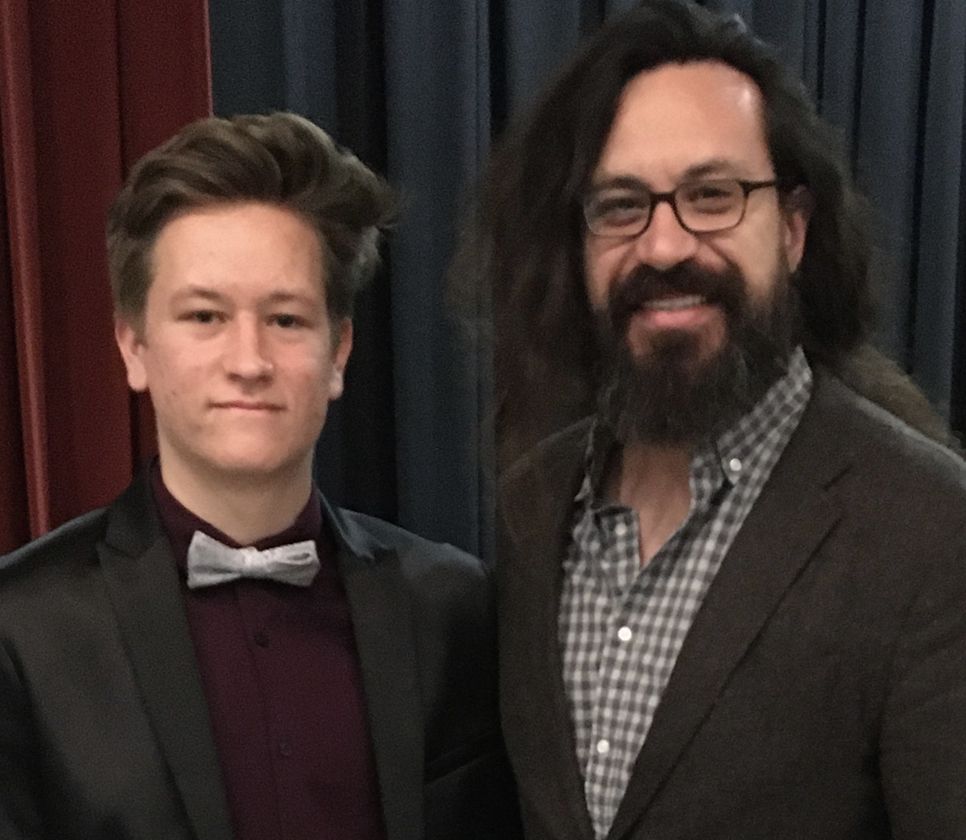 Mattias Almassy has been a wonderful student at International Academy of Jazz and we have been blessed to have such a talented, hard working individual be a part of our programs. Mattias started with us in 2016 with a strong background in classical piano.
He was not as confident in solo performances nor did he have much knowledge about jazz. He worked mostly with Kamau Kenyetta and Tonga Ross Ma'u. In an interview with Mattias, he mentioned how much he enjoyed feeling like he could let the music come out freely and how open the teachers were to collaboration and self-expression.
"Kamau is like being at the beach, just lying in the warm sand. He made me not afraid of music. When I first started at the academy I was terrible at soloing. I was slow and unsure. I was doing classical music at the time and the only jazz musician I cared about was Bill Evans. Without Bill Evans I wouldn't have never even considered jazz. I always wanted to play what sounded like him. But since i was just starting jazz, i didn't quite know what vibe i wanted to bring out to the air. I didn't know what I wanted to hear. But under Kamau's tutelage, I began to let my sound flow through without worrying."
Check out this great video showcasing Mattias:

Our video highlights some segments of Mattias playing piano over a 3 year time period and shows the progression of his ability. By the end of the 3 years, Mattias was composing his own music and feeling very comfortable performing in front of an audience.
To learn more about International Academy of Jazz San Diego visit our website at www.www.iajsd.org. We offer classes for youth 10-18 as well as adults. Classes are offered online and in-person when available. We have opportunities for gigs and concerts as well. Request an audition today!