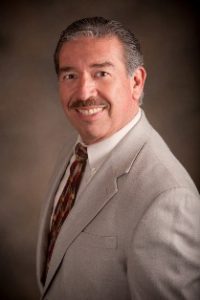 Guy Gonzales

Executive Director
Guy Gonzales founded IAJSD in 2014.  He is an accomplish guitarist and passionate educator.  Please see his full bio under "Faculty" tab.
---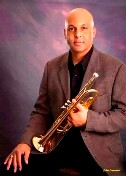 Derek Cannon
Derek Cannon is a San Diego based professional musician and educator, a versatile musician at home performing a variety of musical styles from jazz, Latin, funk, soul, R&B, reggae and rock.
Currently, Derek serves as the Music Department Chair and Director of Jazz Studies at Grossmont College. He has also chaired the Jazz Studies Department at Chicago State University (from 1995-1999), and is currently a member of the jazz studio faculty at San Diego State University. He holds a bachelor's degree in Music Education, and a master's in Jazz Studies from San Diego State University. During his time at SDSU, he won many soloist awards at jazz festivals throughout the state.
Derek regularly performs with a host of San Diego based groups and recently completed a five and a half year stint as a member of the Anthology House Band. Nationally, he has maintained an active performing career with Natalie Cole, Clark Terry, Jon Faddis, the Spinners, Lou Rawls, the Four Tops, the Temptations, and his childhood friend, Walter Beasley, to name a few.
As a BMI affiliated composer Derek has also written and produced music for several recording artists in the Chicago area. In 2002, Derek was elected to the prestigious Who's Who Among America's Teachers.
---

Gina Gianzero, Ed.D
Director, Diamond educational Excellence Partnership
Dr. Gianzero is deeply committed to improving educational outcomes for inner-city youth.  Since 2012, Dr. Gianzero has led DEEP by bringing partner organizations together in a variety of research-guided collaborative efforts focused on ensuring that children in southeast San Diego public schools are successful as they move along the education pipeline from cradle to college and career.  Her deep commitment to early literacy led to her appointment to the board of directors for the San Diego Council on Literacy.  Dr. Gianzero also served for ten years as Executive Coach and Research Associate with the National Center for Urban School Transformation (NCUST) based at San Diego State University.  She led many of NCUST's evaluation teams in identifying high-performing urban schools across the nation.  In her capacity as an Executive Coach, she guided networks of principals in reflecting upon their work and provided individual coaching for principals interested in replicating best practices in their own schools.
---
Lynette Gonzales
---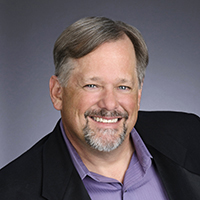 Steve Merriam
Steve Merriam currently directs the Business Communication Program at San Diego State University, and since 2002, has taught in SDSU's Professional Writing program, specializing in corporate and foundation grant writing for nonprofits. As a committed faculty member, he has also served as an adviser for the Qualcomm Social Internship Program at SDSU's Entrepreneurial Management Center, where he directed projects with such partners as the San Diego Symphony, Volunteer San Diego and the San Diego Foundation. In 2009, he co-authored The San Diego Homeless Court Service Provider's Toolkit for the American Bar Association's Commission on Homelessness and Poverty. Steve received his doctorate from Purdue University; his thesis explored the relationship between modern and contemporary American poetry and painting. He has worked in several record stores, is a young but avid double-bassist, and has become, with his wife Kathy and their dog Chai, an unrepentant Francophile.