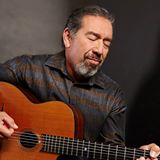 Guy Gonzales

Executive Director
Guy Gonzales was born and raised in San Diego, California where he began his music career, and through music, met his wife of 33 years, Lynette. They raised 3 children in San Diego while Guy developed a career in Advertising Sales with Cox Communications and then, re-tooling his skills, became a Financial Advisor (for the last 15 years) from which he recently retired to focus on building the nonprofit, after-school program called The International Academy of Jazz – San Diego.
Guy's business involvements have included various Chambers of Commerce's including the Del Mar Chamber and the Regional San Diego Chamber.In the nonprofit world, Guy has served as a Director with the El Cajon Rotary, The East County Chamber of Commerce and the San Diego Young Artist's Symphony (now The Mainly Mozart Youth Orchestra). As an officer he has served as Treasurer for The Foundation for Grossmont and Cuyamaca Colleges. He has also served on fund-raising committees for The Juvenile Diabetes Foundation and Rady's Children's Hospital.
As a musician Guy has played with internationally acclaimed jazz artists including; Sonny Rollins, Larry Coryell, and Claire Fisher. He has also played for many celebrities including a former US President. Guy has had the distinction of performing on the KPBS award-winning music program called "Three Generations of the Blues" featuring blues legend Big Mama Thornton. He has also recorded with local Jazz artists including The Bruce Cameron Quintet, The Carlos Angeles Band, as well as Mark Hunter and, the late, Carl Evans from Fattburger. Guy continues to perform in Southern California with his Gypsy Jazz trio called The Gypsy Swing Cats.
---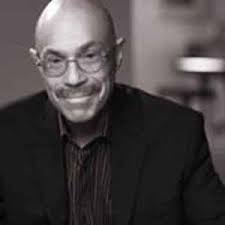 Kamau Kenyatta

Artistic Director
Pianist and saxophonist Kamau Kenyatta is known as a performer, producer, and a lecturer in the University of California's Jazz Studies Department.
His versatility comes from his early exposure to a vast array of musical styles. Kamau has worked with jazz greats such as Hubert Laws, Earl Klugh, and Donald Byrd. World tours have taken him to over 20 countries and included stints with Donald Byrd, Carl Anderson, and the Supremes.
Kamau has also collaborated with Hubert Laws in writing the score for Small Steps, Big Strides a Fox network documentary concerning the history of African-American film. He has also written and supervised music for The Dawn at My Back, a Sundance Film Festival award-winning interactive DVD-ROM memoir. He has also worked with Mimi Klein, local Joe Garrison, and others.
His project "Celebrating Neruda," intertwines dance, Latin American music, and the poetry of the Chilean genius, Pablo Neruda. His album Destiny was released in 2007.
Kenyatta's protégé Gregory Porter won Best Jazz Vocal Album at the 2014 Grammy Awards for Liquid Spirits, an album Kenyatta produced. Kenyatta met Porter while subbing as a teacher at UC San Diego for George Lewis.
As a multi-instrumentalist, educator, band leader, and producer, Tonga continues to develop his best musical self, as well as share his knowledge and experience to better educate the communities that surround him. He currently plays with a variety of established San Diego musical acts (Semisi and FulaBula, Joe Garrison and Night People, One Drop) as well as leads/co-leads new projects (Ascent Trio, Bomb Squad). He also works freelance with many different projects around the San Diego/Los Angeles area and teaches private lessons.
-During his undergraduate studies (Wheaton College, Norton, MA) his mentors and friends challenged him to dig deeper into the music: to explore its technical and theoretical possibilities, historical context, and cultural ramifications, as well as to create his own unique voice through composition and improvisation.
With his college studies complete he returned to San Diego and continued in his endeavor to evolve. He would soon meet, study under, and then work closely with Kamau Kenyatta, a mentor that constantly challenges Tonga to push his limits in performance and teaching. During this time he would pursue his passion in education and would work with Kenyatta as a teacher's assistant at UCSD (2009-present), an assistant to Jazz Band Director Will Parsons (2008-2013) and then Vladimir Goltsman (2014-present) at The Bishop's School, and a faculty member in the Music Department for California State Summer School for the Arts program (2011-2012) as well as regular faculty member of International Academy of Jazz.
Tonga Ross-Ma'u is an artist built by the men, women, musicians, mentors, family, friends, sights, sounds, and spirit of art that has surrounded him throughout his life. It fuels his own music, his ambition, and his passion to educate the community.