Nathan East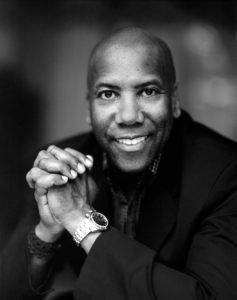 A Note from Nathan East:
I am thrilled to be a part of The International Academy of Jazz San Diego (IAJSD). Growing up in San Diego, I found myself deeply attracted to jazz but with no organization where i could take my jazz-fueled energy and passion. If IAJSD had been around in my youth, there is no doubt I would have been front and center in that classroom.
I've known Guy Gonzales (IAJSD Founder and Executive Director) for a very long time. We attended the same high school and even performed in rival bands. I am proud to say that I am 100% behind the mission to help young San Diego musicians grow and improve in the discipline of jazz music through his after-school program.
Jazz is uniquely one of America's original art forms. My hope is that many more will support jazz education in the future to help those of us striving to preserve this amazing gift to our American heritage.
My Best to You,
Nathan East
Bassist Nathan East was born in 1955 in Philadelphia, Pennsylvania. At the age of 4, he, his parents, and his 6 siblings moved west to their new home in San Diego, California. "A founding member of the chart-topping contemporary jazz group Fourplay, East was 16 years old when he got his first break and found himself on the road with Barry White. The next time the phone rang, Quincy Jones was on the line. The calls kept coming and for the last forty years, East has been churning out hit songs with artists as legendary as Eric Clapton, George Harrison, Michael Jackson, Phil Collins, Whitney Houston, Beyoncé, Barbra Streisand and Stevie Wonder." (www.NathanEast.com).
Nathan East has made a name for himself as one of the most recorded bassists in history, as he has played bass on an array of Grammy Award-winning and million-selling records. He has appeared on over 2,000 albums over the past 35 years and continues to turn out hits with bands such as Andrea Bocelli's 'Passione' and Daft Punk's "Random Access Memories'. It is not only a pleasure, but an absolute honor to have such an accomplished, talented, and passionate musician on board supporting the vision that IAJSD brings to our communities.
Marshall Hawkins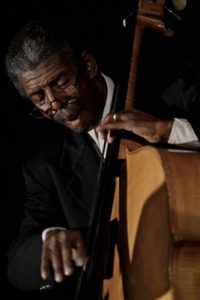 Marshall Hawkins was fortunate to know from an early age that he was meant to be a musician. Born in 1939 in the now "infamous" Anacostia district in Washington, D.C., Marshall's home was always full of music. His mother had a love of the classics, and Bach, Verde, and Puccini were his early companions, along with Nat Cole, Charlie Parker and Jimmy Lunceford.
In 1964, Marshall decided to pick up the bass – and the rest is history. His first professional performance was with Betty Gray, the great Blues singer and pianist. In his mid-20s, Shirley Horn, the amazing Jazz vocalist, chose Marshall as her bassist – her youngest ever. He played with Shirley for almost five years, and then another life-changing opportunity presented itself.
In the late 60s, Marshall joined the Miles Davis quintet (with Wayne Shorter, Herbie Hancock, and Tony Williams) and toured throughout the United States. In 1971, Marshall organized the Marshall Hawkins Quintet and played in the Washington D.C. area until the late 70s when another opportunity appeared. Eddie Jefferson (the innovator of "vocalese") invited Marshall to come to California to be his bassist. From this gig, Marshall was chosen to tour internationally with saxophonist Richie Cole. In the 90s, Marshall's musical collaborators included Joe Henderson, Freddie Hubbard, Pharaoh Sanders, the Manhattan Transfer, and other Jazz greats.
In 1978, Marshall moved to Idyllwild, California, home of the internationally famous high school for the arts. In 1986, he founded the Jazz program at the Idyllwild Arts Academy, serving as the head of the Jazz Department until his retirement. The Idyllwild Arts Jazz program has earned top honors the prestigious Berklee School of Music High School Jazz Festival. In addition to teaching Jazz as an art form, Marshall has mentored hundreds of talented young people who he still consider to be "his kids."
Being well aware of the numbers of talented young people who cannot afford to attend a private high school for the arts, Marshall saw the need to raise scholarship funds for deserving young musicians. In 1994, Marshall co-founded the enormously successful Jazz in the Pines Festival and served as its Music Director for over 20 years.
Marshall is deeply committed to teaching and exposing school children to the uniquely American art form of Jazz. In 2002, he organized the Seahawk Modern Jazz Orchestra (MOJO) and brings unforgettable Jazz and educational programs to elementary and secondary schools. This orchestra also gives Marshall's former students an opportunity to play with an amazing group of musicians and guest artists.