Thank you, M.A.N.D.A.T.E Records! IAJSD had a great time participating in Jazz at the Creek. This Jazz with a PURPOSE concert series aligns with IAJSD's mission to keep Jazz alive.
A portion of the proceeds from Jazz at the Creek is going to a program we are honored to support: Providing food for elementary school children whose schools often provide their only meals. Thank you again for allowing IAJSD to be a part of this day!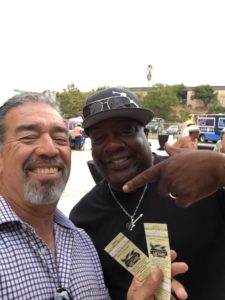 Congratulations to G-Dubb​​, the winner of our raffle for TWO VIP TICKETS to the Bayside Gospel Concert Aboard the Midway. We hope you had as awesome a night as we did!