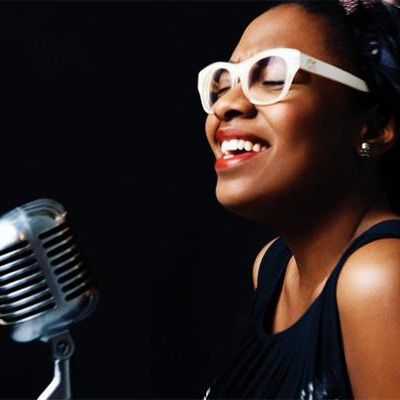 IAJSD Students Perform at Bayside Summer Nights – August 18 at 6pm!
Gilbert Castellanos, Artistic Director of IAJSD, continues his Jazz @ the Jacob's series this summer at Bayside Summer Nights.
On Thursday, July 15, IAJSD students Edward Garielyn (keys), Julian Esparza (bass), and Eric Wesling (guitar) played the pre-show from 6 to 7pm!  They did a phenomenal job laying down a hip vibe with a solid grooves and tasty solos.  It was a beautiful way to start the evening.  Then, at 7:30 on the big stage, IAJSD Artistic Director Gilbert Castellanos and his latin ensemble did an amazing tribute to Tito Puente.  In the second set Gilbert and the band got everyone in the audience, over 2200 of us, up and dancing for "Oye Como Va," and the audience wouldn't let the band leave until they played an encore.  It was a spectacular summer night!
On Aug. 18 students from all IAJSD classes will perform at Bayside Summer Nights!  They will open for Cécile McLorin Salvant, jazz vocalist, in the program titled, "The Future of Jazz."  Very appropriate, right?  Rehearsal will be held the three Saturdays preceding the event – July 30, Aug. 6 and Aug. 13.  Purchase tickets here for this not to be missed event:  http://www.sandiegosymphony.org/bayside2016/