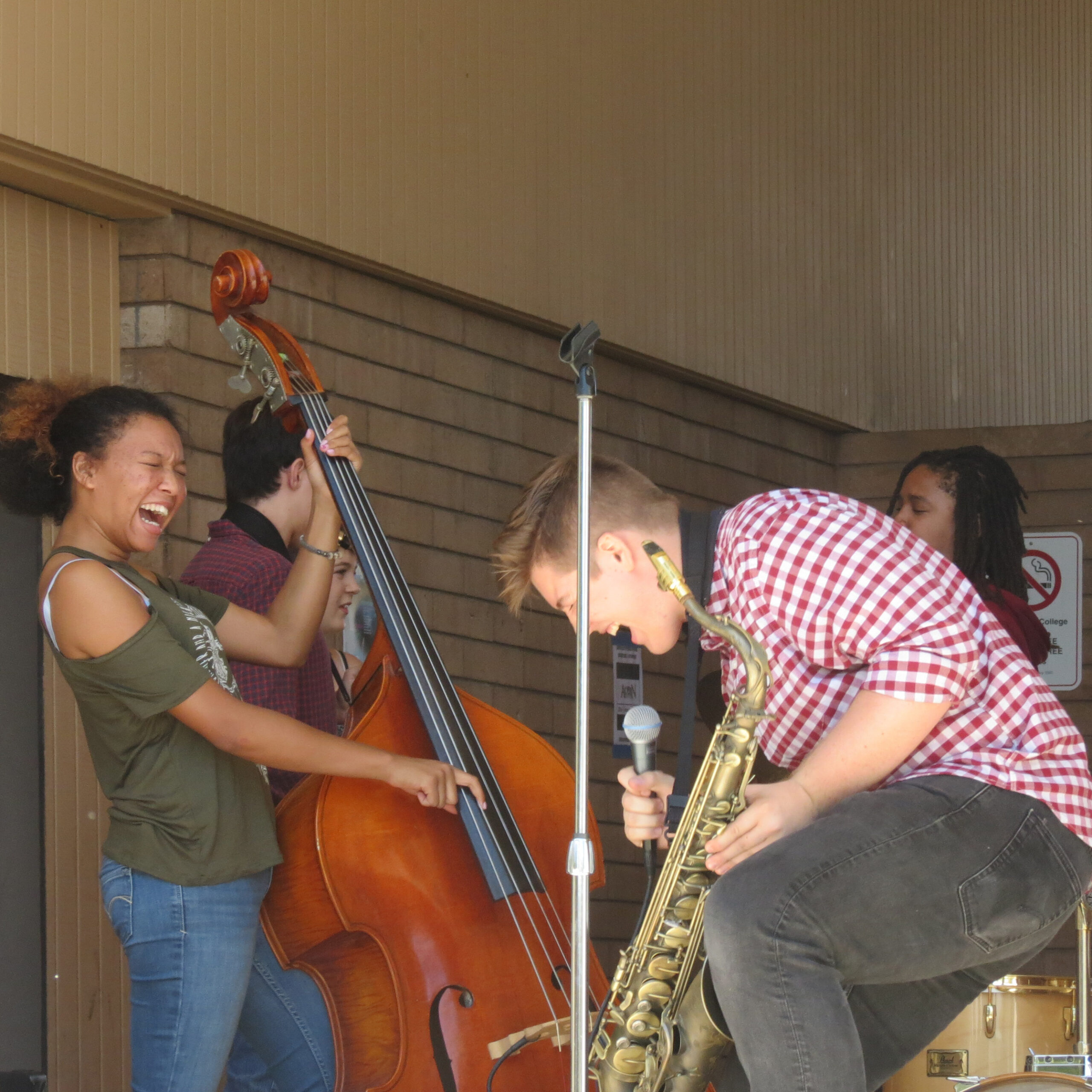 Thanks to everyone for coming out to audition!  Auditions were held Saturday, Sept. 10 at Grossmont College.  We had 37 new and returning students come out to audition.  While the audition was taking place families enjoyed a potluck brunch and watched the student jam session led by our own Sean Lambert, a second year IAJSD student.  We applaud these kids for putting on a very entertaining show!  New students were welcomed into the group with incredible love and support.  It looks like the start of another great year.
Now our students are anxiously waiting to see which ensemble they have been placed in and who their instructor will be!  Results should be out later this week in time for the first day of class, Sept 17.
Our next audition will be held in December, 2016, to place students in ensembles for the second semester.