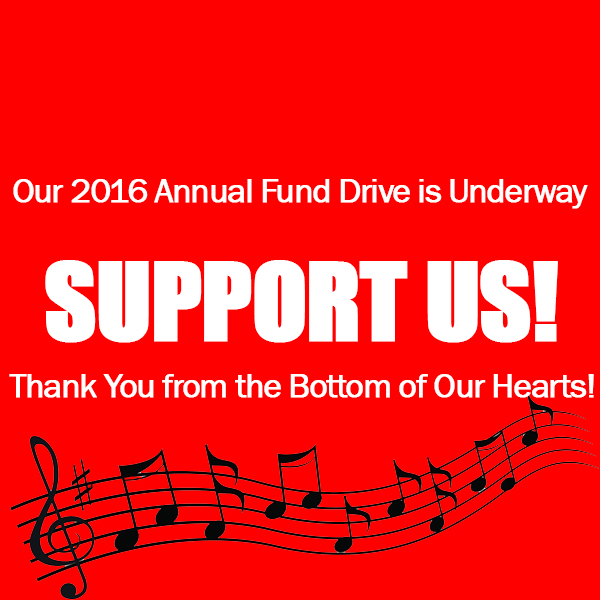 November, 2016
I want them to come away with discovering the music inside them.
And not thinking about themselves as jazz musicians, but thinking about themselves as good human beings, striving to be a great person and maybe they'll become a great musician.
— Charlie Haden
Dear Jazz Supporter,
Charlie Haden is right. When people play jazz—when they discover the music inside them—they change.
At the International Academy of Jazz, San Diego, we've seen that change. Our goal is simple: to create the next generation of jazz musicians. As practicing professional jazz musicians ourselves, we know that, perhaps more than any other style of music, jazz offers young people a unique window into a shared experience that builds community, encourages improvisation and nurtures leadership.
At the Academy, we shape creative student leaders at weekly ensemble sessions. They are taught by some of the best jazz musician/educators in Southern California . . . like Master Teacher and bassist Rob Thorsen and multi-instrumentalist and two-time Grammy winner Kamau Kenyatta.
Our students are athletes, scholars and writers, scientists and teachers, but while their academic goals may differ, they share a common love of America's music, jazz. Like us—and we think, like you—they study and play that music—hear those chord changes and arpeggios—and are inspired . . . changed.
And in this season of sharing and harmony, our students are asking you to help jazz thrive in San Diego by contributing to our Annual Fund.
Like those students, the Academy is young—just over three years old. But we've already done a lot and we're growing fast and our students have had a busy year. Just within the last few months, they have:
Performed for over 1,500 people on two stages at the San Diego Symphony's Future of Jazz concert featuring Down Beat Critics Poll winner Cécile McLorin Salvant
Competed at the Monterey Next Generation Jazz Festival for a chance to play the main stage at the 59th annual Monterey Jazz Festival
Led concerts and jam sessions at intimate settings throughout San Diego, such as Panama 66 and the Downtown Public Library
And we're pushing the tempo even more. Last year, we had three ensemble classes; by the end of this year, we will have seven! We will send two classes to Monterrey NextGen this year, and we're rehearsing another class for the Reno Jazz Festival, one of the world's largest celebrations of promising and talented middle school, high school and college-age jazz musicians.
You can be there with us. Gifts to the IAJSD Annual Fund are powerful because they go to work immediately. Through your Annual Fund contribution . . .
You support our student Master Classes with artists like Chris Botti and enable professional performance opportunities at events like our weekly performances at Panama 66.
You sustain our students from day one through the Academy's direct financial aid and scholarship program for underserved students at Title I schools.
You help us buy music stands and sheet music . . . and allow us to rent instruments for young musicians who have the desire but not the means.
And you help those young jazz musicians get to Monterey . . . and other festivals throughout the year.
In other words, your partnership will benefit the Academy's entire jazz programming directly. Immediately. No overhead. No unscrupulous promoters. No middlemen. We do all the work.
After all, we're jazz musicians. We're used to working hard and improvising.
But the Academy is growing so fast that we can't do it alone. We must invest in educational resources now and open the door to performance breaks now so that we can continue to provide the best possible learning opportunities for these young musicians. You can help us.
So why not join our ensemble . . . and take a solo by supporting the only after-school jazz music program in Southern California!
You won't be alone. You'll be part of a lively group, a generous collaboration of IAJSD partners creating the next generation of jazz musicians. You'll be, as the late bassist and jazz educator Charlie Haden said, creating good human beings, great people. Won't you join us today by clicking on the secure "Support" button at www.iajsd.org? Or by sending a check to us at the address below?
On behalf of our amazing students, thanks for supporting the continued growth of jazz in San Diego!
Guy Gonzalez                                                                                    Gilbert Castellanos
Executive Director                                                                          Artistic Director
International Academy of Jazz, San Diego
PO Box 153163
San Diego, CA  92195
iajsandiego@gmail.com
619-977-7453
P.S. Thank you for creating opportunities and fulfilling dreams of our International Academy of Jazz, San Diego students. Feel free to make a secure online donation at www.iajsd.org by clicking on the "Support Us!" button on every page of our website. Thanks again for helping jazz thrive in San Diego!
SUPPORT US!