Developing Leadership through Jazz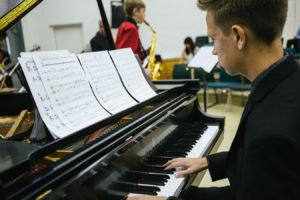 In IAJSD's heightened learning experience, students learn from professional, award-winning instructors while working together in small ensembles. Students obtain individual attention in group settings and prepare for real-world performances. Throughout the year, students participate in multiple concerts, sometimes with big-name performers, in front of live audiences of all sizes. IAJSD students have performed at outdoor plazas, children's hospital wards, small jazz clubs/restaurants, the Embarcadero, and a TED Talk at San Diego Symphony Hall. IAJSD offers a unique experience grounded in the storied history, wide-ranging experience, and ever-welcoming atmosphere of the San Diego musical community. We collaborate with partners who love to enrich our San Diego community with a unique musical experience while empowering people to become community leaders and find their groove. 
OUR PARTNERS

As a sponsor or partner, you will enjoy several cross-marketing opportunities, including exposure on our website, social media, and email marketing. We offer several levels of commitment and support participation. Donations can include earmarking funds for scholarships to sponsor underprivileged, talented young musicians or support for IAJSD to expand into regions beyond our San Diego base of operations.
Download our full SPONSORSHIP PACKAGE HERE.
Your donation provides children or adults with an amazing, unique experience that can be life changing. Music is a great way to connect with others, learn leadership skills, and shine as an individual. Learning alongside the talented professionals who teach at IAJSD is a great way to spend time outside of school or work!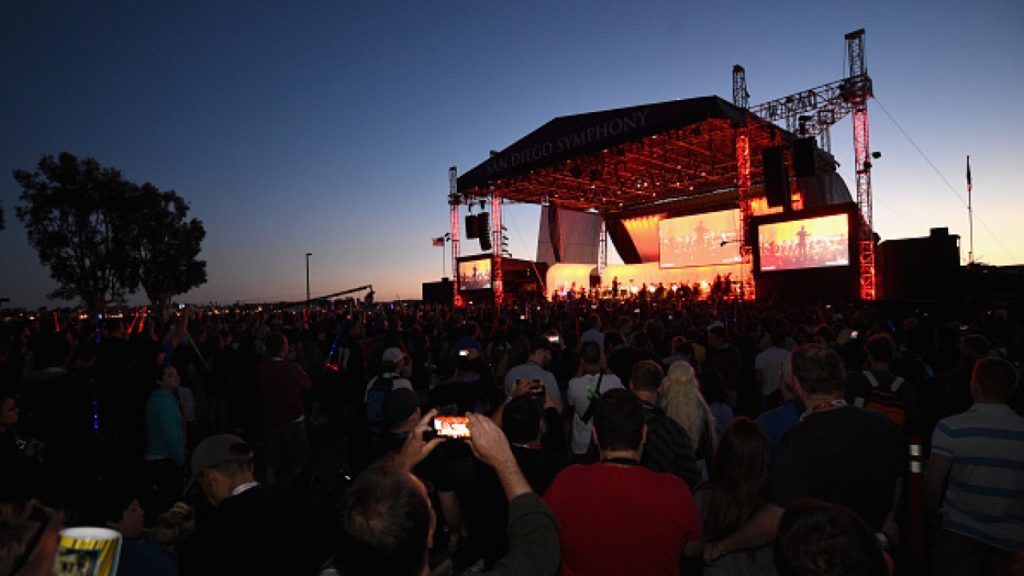 FAQ's
What does IAJSD do?
We teach kids (10-18) or adults in small ensembles at the appropriate skill level on Saturday mornings. 
Does IAJSD teach private or group instrument lessons?
Our classes focus on group engagement and collaboration. If you need private lessons, please discuss this with our team for your best options.
Are there costs/fees to participate in the program?
Yes, we offer discounted rates for early bird enrollment in our annual program, which runs from September thru May. Individuals may also participate in just the Spring session, if they are active in their school band or club in the fall. We offer a few scholarships for talented but underprivileged individuals. Auditions are required.
How long does the program run?
In the fall, our sessions run 12-16 weeks, with a Holiday concert in mid-December. Our Spring session starts in early January and runs for approximately 4 months, culminating in our Spring concert. This summer, we will offer a short series, with online classes for people who wish to continue their learning experience. We hold 1.5-hour classes on Saturday mornings for each learning level.
Do you accept beginners?
We encourage participants to have some basic knowledge of their instrument before joining IAJSD, or to have private lessons in conjunction with their IAJSD work. We require auditions to place a participant in a group appropriate to their skill level.
Are there performances?
As part of the annual program, we guarantee at least two performances and an end-of-session concert. Other opportunities may arise, and selected groups may have the opportunity to perform on those occasions. Be sure to join our newsletter for the most current news, events, and offerings.
How long has IAJSD been in business?
We founded the IAJSD in 2014. You can read more on our ABOUT page.
We strive to provide a rich cultural environment in which people of all ages may learn and grow while honing their musical skills in jazz idioms. Join us and celebrate the magic at the International Academy of Jazz!
Every little bit helps! AmazonSmile is a simple way for you to support IAJSD every time you shop, at no cost to you.
Here's how to shop AmazonSmile:
Visit smile.amazon.com.
Sign in with your Amazon.com credentials.
Choose International Academy of Jazz San Diego organization to receive donations.
Amazon donates 0.5% of the purchase price from your eligible AmazonSmile purchases to a charity of your choice. Almost one million 501(c)(3) public charitable organizations participate in AmazonSmile.
We appreciate your support!
Chuck B.
The San Diego concert Band is proud to be a supporter, through annual sponsorship, of IAJ-SD. Long live "kid and music" in San Diego!
Bridgit B.
The founders and instructors have hearts of gold. Their concern for the students is immeasurable. What a blessing to San Diego they are!
Diane I.
Over the past 4 months of Online IAJSD classes. i have gained a tremendous amount of knowledge that i can directly apply to my playing jazz! they individualize their approach to reach student, based on their level of knowledge and goals. The teachers are very supportive and truly want each student to be successful and gain skills that will make them better musicians."
Personalities Come Alive
"I'm so inspired by how the staff work with the kids and seeing them perform at the end of the semester just filled my heart with warmth and joy. Each student and their personalities coming alive with the music and the collaboration of the small ensembles is very cool!"
An Inspiring Program
"An inspiring program for middle and high school aged jazz performers. The instructors are top-notched, the performance opportunities are out of this world, tuition is reasonable. This program has changed my daughter's life."
Letting my Sound Flow
"Kamau is like being at the beach, just laying in the warm sand. He made me not afraid of music. When I first started at the academy I was terrible at soloing. I was slow and unsure. I was doing classical music at the time and the only jazz musician I cared about was Bill Evans. Without Bill Evans I wouldn't have never even considered jazz. I always wanted to play what sounded like him. But since i was just starting jazz, I didn't quite know what vibe i wanted to bring out to the air. I didn't know what I wanted to hear. But under kamaus tutelage, I began to let my sound flow through without worrying."
What a blessing!
Hi  Guy,  "Kamau had mentioned that IAJSD was going to continue the adult classes in the fall. I just wanted to confirm that, as this has just been so much fun and I can't imagine not continuing on.This organization has definitely been the "silver lining" in the Covid pandemic. I am so grateful for this opportunity. I had  bad experiences with a teacher when I was a little girl, which is the reason I have avoided lessons and formal training my entire life. As ridiculous as it sounds, this is the first time I have felt like I actually had some value as a musician, but unfortunately I have tons to to learn. But, also, as you said, Kamau is a great teacher – very patient and supportive, and I have learned so much. Again, I am so grateful that you took it upon yourself to start teaching adults, and also for your entire jazz program. What a blessing! Thanks.
A WONDERFUL NIGHT
"It was a wonderful night. Cole is always so quiet, so it makes my heart sing to see him up there so energized and having so much fun -Parent of student, 2017-2018"
FANTASTIC!
"This evening's event was fantastic! We just want to say how grateful we are that so many talented people support and nurture our kids. Thank you for making it all happen - Parent of a student, class of 2017-2018"